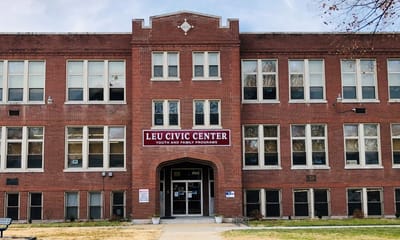 The Leu Civic Center offers athletic, educational and enrichment programs for the entire Metro-East community!
We have a gym, workout room and recreation room open to all members! To use our facility, programs and services, you just need a membership!

Family memberships only cost $40 for the whole year!
Individual memberships (age 15+) only cost $25 for the whole year!

Hours:
Monday - Thursday: 11:00 AM to 8:00 PM
Friday: 11:00 AM to 6:00 PM
Saturday - Sunday: Closed

Come and check us out!

Membership forms are available at the front desk during open hours or call (618)566-2175 for assistance.